Panel
C-81: from Bill to Action
We will end the day with an open panel discussion. We invited 3 experts with various experience from the federal government, educational institution and private sector to share their thoughts on various considerations of the Bill C-81 implementation. The invited panelists are:
Mike Gifford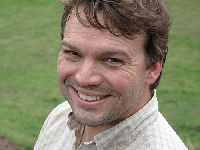 One of Mike Gifford's goals, through his company OpenConcept Consulting, is to fix the accessibility problems at the source using the Drupal open source content management system. By taking this approach over a million web sites are enabled to become more accessible. With the Web increasingly becoming one of the main points of contact with citizens and customers, the ability for organizations to easily meet the relevant accessibility standards has become a customer-service issue. Mike is a Drupal Core Accessibility Maintainer and has been spearheading improvements in the Drupal community since 2009. Mike founded A11yYOW back in 2011 and has been active in the accessibility unconference/camp movement since then. Beyond working with Drupal, Mike is increasingly looking at the systems which perpetuate barriers in our society. Mike is an advocate of bringing accessibility into open source projects so that everyone can benefit.
Julianna Rowsell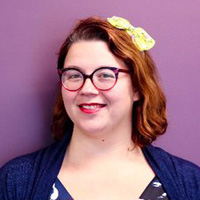 I'm Julianna. I am a mama for 3, a photographer and an accessibility advocate by nature. I am the Head of Accessibility and Inclusive Services at the Canadian Digital Service. I help to create simple, easy to use accessible and inclusive services for Canadians by partnering with other government departments. I am in heavily involved in the accessibility community and co-organized a11yYoW, I sit on an interdepartmental government working group on accessibility, and is an invited expert with the W3C for the Accessibility Guidelines Working Group.
I believe strongly that building capacity within the Government of Canada starts with helping give voice to Canadians with diverse needs. Government services should be about people, for people, with people.
Boris Vukovic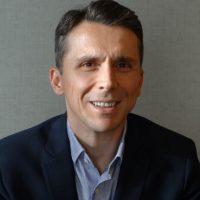 Dr. Boris Vukovic has worked at Carleton University for over 15 years supporting the success of students with disabilities – through leadership, direct student services, faculty development, applied research, and professional standards. He has done research related to inclusive teaching practices of university faculty and disability-related assessments, and has taught undergraduate and graduate courses. He is a member of the American Educational Research Association, Canadian Counselling and Psychotherapy Association, and the College of Registered Psychotherapists of Ontario. In his role as the Director of the READ Initiative, Boris is committed to helping position Carleton University as a national leader in accessibility.
Dr. Vukovic holds faculty positions at Carleton University as Adjunct Research Professor with the School of Industrial Design, and at McGill University as Adjunct Professor in Educational and Counselling Psychology.
The panel will be moderated by Steve Buell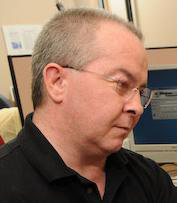 Steve has a lifetime of experience with disabilities. He joined the federal government in 1981 and was actively involved in the development of the Government Common Look and Feel2 (CLF2) and witnessed it's evolution including the Jodhan case in 2009 which opened an opportunity to collaborate with other governments, industry leaders, and international partners in developing the Government of Canada's first Standard in Web Accessibility.